YOU NEED AN IMPORTER OF RECORD (IOR) IN TUNISIA ?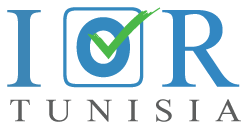 Our company, Agence Maritime Mohab, a Tunisian logistics provider and certified customs broker since 1972 performs all services of an Importer of Record through its legal entity "IOR TUNISIA".
Acting as an importer for customs, IOR TUNISIA ensures following services:
Obtain necessary import licenses, permits, authorization etc.
Prepare the customs declaration
Pay all import duties and taxes
Provide warehousing service when required by customer
Deliver the imported product to final user
Thanks to our control of all administrative and customs procedures specific to our countries, we finish all formalities and deliver the goods within a frame time of 3 days maximum.
Obviously, we make sure all the time that our work is done in compliance with local laws and regulations.